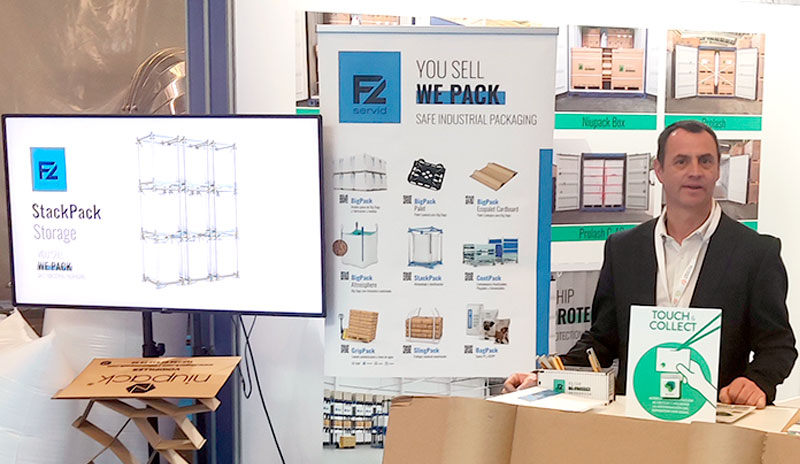 Our stop Empack Logistics & Automation Bilbao
Last week, on March 1st and 2nd, we were present at the first edition of the Empack Logistics & Automation Bilbao, which took place at the Bilbao Exhibition Center, in Bizkaia.
A meeting of professionals from the container, packaging, automation, storage, logistics and transport sector, including the F2 Servid commercial team. The fair, in which 70 exhibiting companies and 50 speakers were present, closed its first edition with an influx of almost 2,400 professional visits; a success for this first edition in the North of Spain.
At F2 Servid we make a very positive assessment of our time at Empack Bilbao and we are very grateful for each visit we received at our stand, where we were able to show our wide catalog of solutions for the packaging of merchandise.
From our wide range of BigPacks, to non-slip products or folding containers; going through our slings, and without a doubt one of the products that was most successful at our stand was the Ecopalet Cardboard: a model of cardboard pallet that does not have nails or splinters, thus reducing the possibility of bags breaking and losing merchandise.
With all this, we can only end this post by saying THANK YOU (in capital letters) to all visitors. We hope to see you again soon!