Store your product in a modified atmosphere rich in CO2/N2
Ideal service to store food products
Avoid damage to merchandise
With this type of packaging, we contribute to the extension of the product's shelf life, controlling the development of microorganisms and aerobic insects.
It does not use pesticides or polluting agents, eliminates insect pests from products, preserves food quality and increases the shelf life of the product, avoiding economic losses.
Different sectors of application
An ideal system for food products, raw materials and manufactured products.
Service available with direct treatment in Big Bag or with protective cover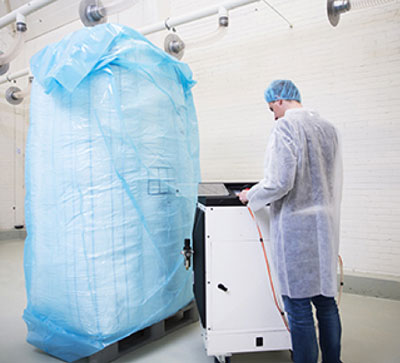 Control the development of microorganisms in your merchandise
We provide you with the packaging service when you need it