Structures for the storage of your big bags
Organize, store and dosage your products in the warehouse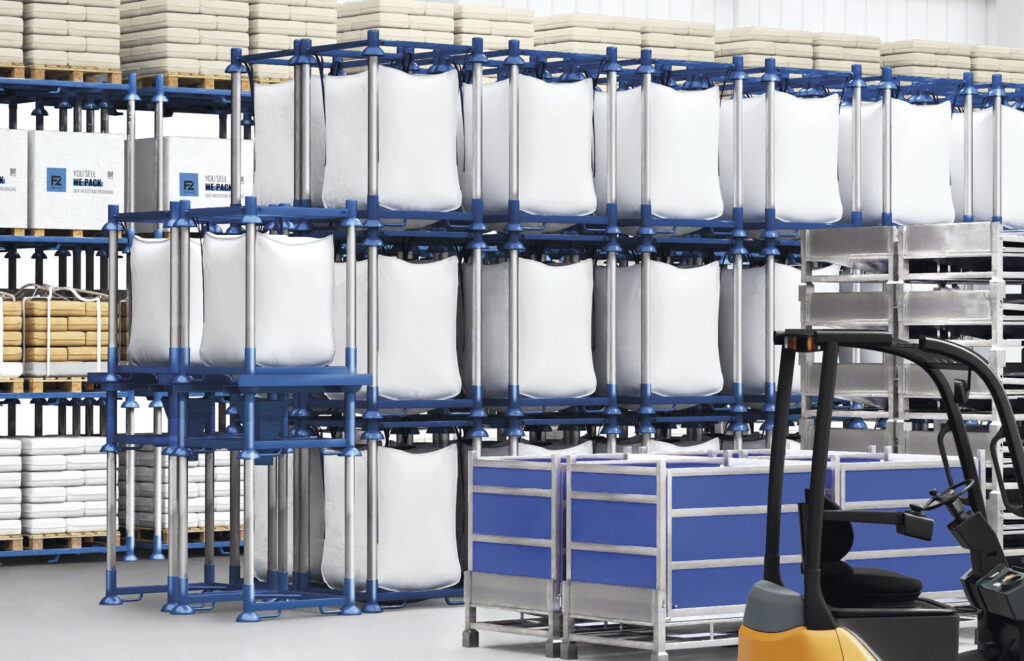 What benefits does stackpack have?
Possibility of stacking the BigPacks up to 4 heights.
Resistance of 2,000 Kg per structure.
Space saving in the warehouse.
They allow to be transported by wheelbarrow.
Easy and safe handling.
Possibility of incorporating a dosing hopper.
Made of galvanized steel and epoxy polyester paint.
Available in stainless steel.
Organize your warehouse with StackPack
The simplest and most economical system to organize bags in your warehouse
Find out which StackPack best suits your warehouse and merchandise needs.
Possibility of incorporating a Hopper
Depending on the product or merchandise that your Big Bag contains, you may need a dosing system. Therefore, you can incorporate a hopper in the structure that will allow you to dose the raw material as needed.
Safe transport by wheelbarrow
Our storage structures have slots in the lower part so that they can be transported in the warehouse with a forklift easily and safely.
Structures to organize your warehouse in an easy and orderly way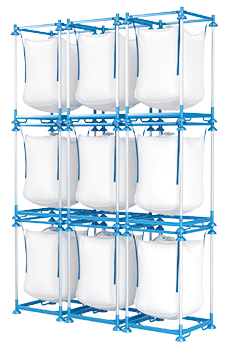 Ideal for storing BigPacks in an organized way in your warehouse, being able to stack them up to 4 heights. Thanks to the slots in the base, they can be transported with a forklift and allow them to be raised to various heights, saving space in your warehouse. The safety with which they are handled transmits the peace of mind necessary for optimal work.
In addition, they are complemented by the dosing system, where you can dose the product thanks to the hopper incorporated in the system.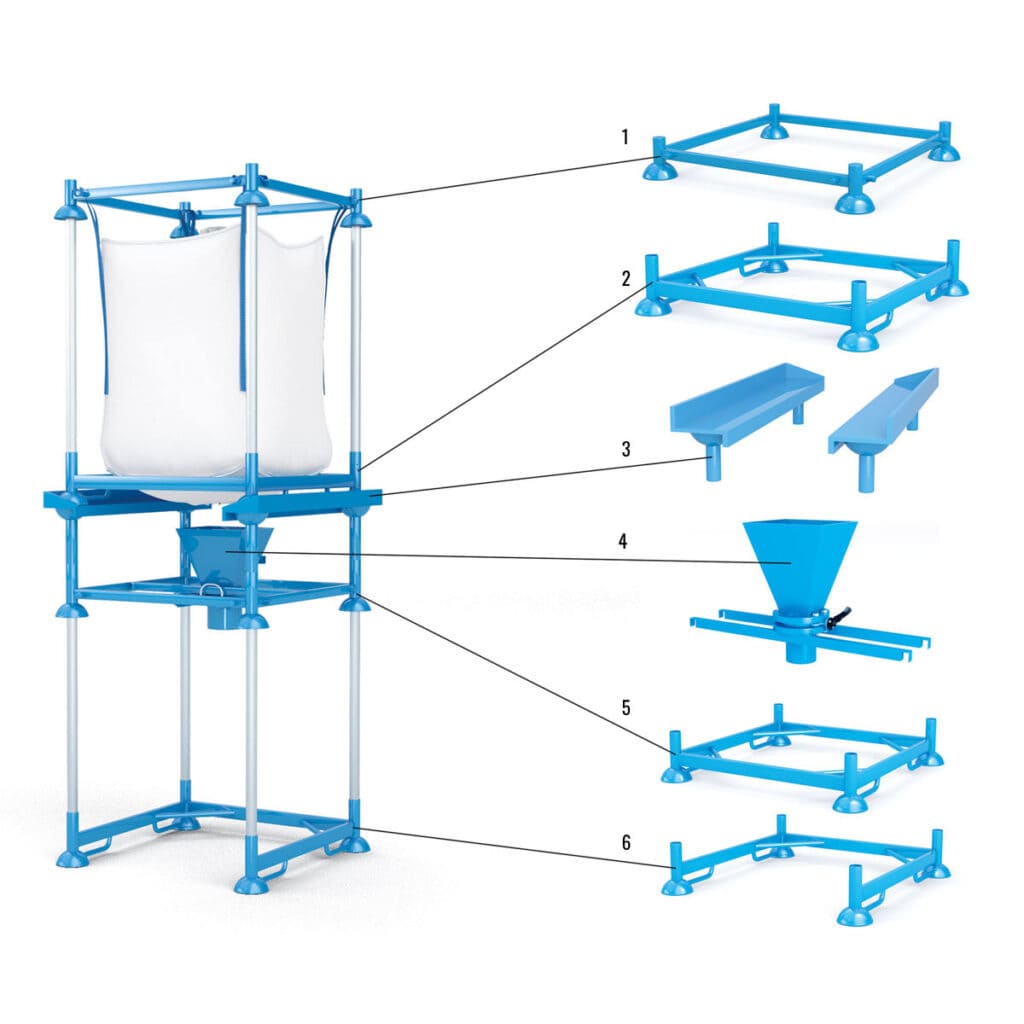 These serve to place the Standard base that supports the big bag more easily
This base supports the hopper/doser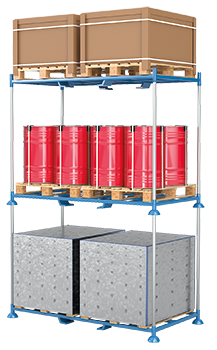 The StackPack Storage are made with the best materials, robust and perfectly designed to keep your warehouse tidy and in perfect condition.
We have the simple ones and the double ones, according to your needs.