The best solution for the cement and fertilizer sector
Save on the transport of your merchandise with this model of Big Bag
This model of Big Bags has a simpler and cheaper design than the Big Bags with 4 lifting handles.
Special maritime transport
The BigPack 1 and 2 loops is ideal for transport in ship holds, optimizing transport costs.
We also offer the possibility of the semi-automatic cement bagging machine with one or two openings.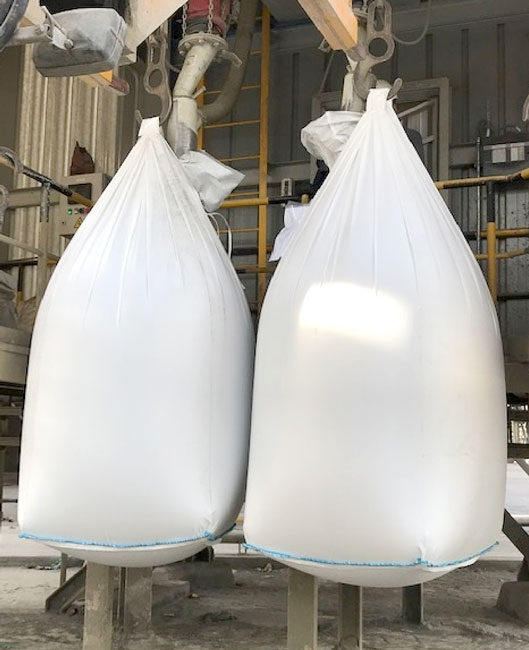 Simplicity and efficiency for the transport of goods
Save with our one or two handle BigPack