The Big Bag with two built-in lifting points
Thanks to the Stevedore slings sewn into its handles
The Stevedore BigPack allows loading and unloading to be carried out easily with a crane.
Stevedore slings, sewn between the handles of the bag, allow the load to be done through two lifting points, which provides stability to the merchandise.
This model allows the merchandise to be loaded directly into the ship's hold, which reduces transport costs.
The Stevedore BigPack can be incorporated into different bag models (Standard, circular, Q-Bag, Stripe, EcoGreen…)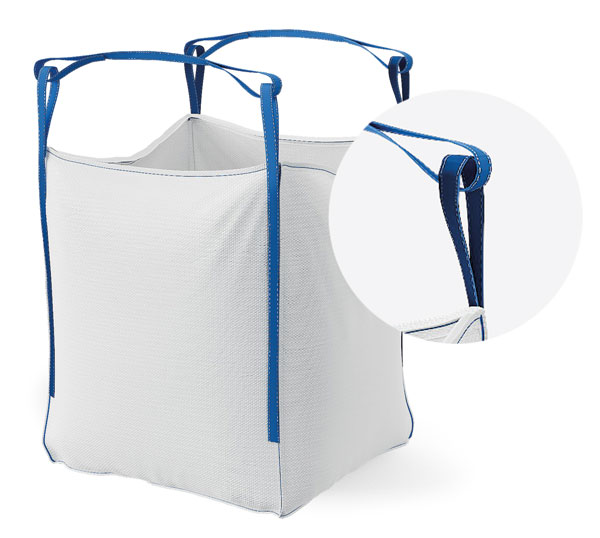 Adaptable to different BigPack models
We highlight the great variety of measures that this model allows